Biker Poems
If you have a poem or a little story you'd like to see here, send it to me....I will post it!
Click on lady in red to email
'We the People'
by The Ironhorse Writer™


'We the People,' no truer words,
throughout our history, has ever meant as much to us
in the Land of Liberty.

'We the People,' in tyranny's demise,
brought forth Freedoms cry.
Words of defiance, willfully spoke,
for which we were willing to die.

'We the People,' as North and South,
tore our country in two.
Restitched the fabric of unity,
as only a great people can do.

'We the People,' as a world at war,
drew our young away.
Affirmed to those who would rule us all,
not here, not now, not this day!

'We the People,' too often it seems,
take our roots for granted.
Yet tend the soil that bares the seeds,
of which our Forefathers planted.

'We the People,' must always defend,
that which keeps us free.
To never relinquish our Freedoms,
nor forego our Liberty.

'We the People,' no truer words,
embodies our legacy.
The very seeds that we must tend,
in the Land of Liberty.


"Here is a toast to the Ladies"


Who brighten up our lives,
The ones who ride behind us
And sometimes at our sides.

It takes a righteous woman
To love a biker man,
To pay the dues, obey the rules,
And just a damn few can.

They're the ones I'm toasting
The wenches in our world.
So lift your mugs and join me
And lets drink to the girls.

That rare and special breed,
Who care for us, shed tears for us,
And understand our creed.

They feed us when were hungry,
they warm us when were cold,
Sometimes they drive us crazy
By not doin what they're told.

But when we stick our chests out
They're there to watch our backs.
And when we turn the lights out,
They're waitin in the sack.

They wash our dirty dishes,
And they polish up our chrome,
They pay our bail when were in jail
And make our hovels home.

Although we seldom say so,
And some of us never do
We love our women deeply
With a love both strong and true.

When we take them riding,
or meet them in the wind,
We know were with our lover
Our own kind and friends.

So, Bro's lets drink to the ladies,
And bless them every one,
Because, Lord knows without them
Life would'nt be much fun.

They party hearty with us,
And match us drink for toke,
They squeeze our bulging muscles,
And laugh at all our jokes.

They tease us and tempt us,
They ply us with their charms.
They wisper sweet things in our ears,
and snuggle in our arms.

They wile us and beguile us,
They impress us with their class,
And when we think weve got them trained
They up and show their ass.

But thats part of the spirit
That makes them who they are,
And if they dont have it
We wouldnt pack them far.

Down all the roads weve ridden
Theyre the best weve ever found
So, Bro's lets drink to the ladies~~
If they'll buy another round



TRUE BIKER

TRUE HEART OF A BIKER
A BIKER'S HEART TELLS HIM HE IS A BIKER.
A BIKER DOES NOT NEED LEATHERS TO PROVE HIS POINT.
IN FACT, A TRUE BIKER NEEDS NOT PROVE ANY POINT.
A BIKER DOES NOT HAVE TO FLY COLORS TO BE A BIKER.
A TRUE BIKER DOES NOT HAVE TO PROVE HIS MANHOOD.
IN FACT, A TRUE BIKER IS SECURE ENOUGH WITHIN HIMSELF
THAT HE NEED NOT SHOW HIS MANHOOD.
A BIKER IS SOMEONE WHO IS BORN WITH SOMETHING ONLY
FEW CAN UNDERSTAND.
A BIKER IS SOMEONE WHO STANDS FIRM FOR WHAT HE BELIEVES,
AND FOR THE RIGHT CAUSE, HE WILL FIGHT TO THE END.
NOW A LOT OF PEOPLE HAVE THIS IMAGE OF A BIKER, BUT SO MANY
OF THEM ARE WAY OFF BASE! WHEN THEY THINK BIKER, THEY THINK
ROUGH AND TOUGH ....... MEAN AND NASTY........ HEARTLESS AND COLD.....
TO THOSE PEOPLE I SAY HOW WRONG YOU ARE
A TRUE BIKER KNOWS WHEN HE MUST BE THAT WAY AND KNOWS
HE MUST DEFEND HIMSELF WHEN NECESSARY.
BUT A TRUE BIKER DOES NOT GO OUT AND PROVOKE .
THE NEW BREED OF SO CALLED BIKERS ARE TRULY
LOST AND CLUELESS.
THEY WILL NEVER UNDERSTAND THE RULES AND CODES SO MANY
HAVE LIVED BY FOR YEARS GONE BY.
A TRUE BIKER KNOWS IT IS NOT ABOUT THE COLORS YOU FLY OR
THE KIND OF BIKE YOU HAVE...
IT IS ABOUT HEART & SOUL & FREEDOM & FAMILY !!!!!!!!!!!!

Grant me the serenity to accept the things I cannot change,
the courage to change the things I cannot accept, and the
wisdom to hide the bodies of those people I had to kill
today because they pissed me off.

And also, help me to be careful of the toes
I step on today as they may be connected
to the butt that I may have to kiss tomorrow.

Help me to always give 100% at work...
12% on Monday
23% on Tuesday
40% on Wednesday
20% on Thursday
5% on Fridays

And help me to remember...
When I'm having a really bad day,
and it seems that people are trying to piss me off,
that it takes 42 muscles to frown and
only 4 muscles to extend my middle finger
and tell them to bite me!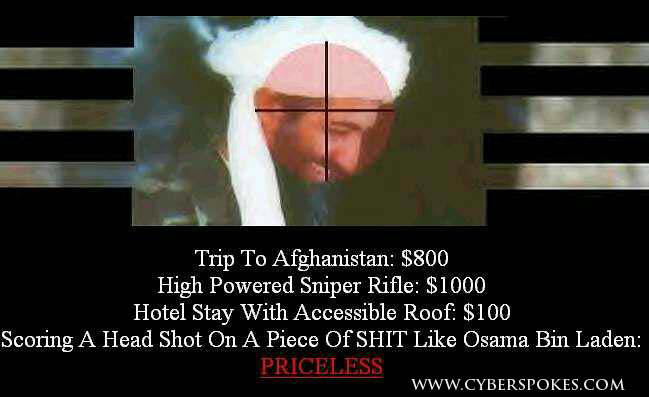 God made the world with long streets and bright
lights. Beautiful women and bars with Bud Light
Then he paused and said 'It needs just one more thing!'
Someone to drink and fight, and get his ass in a sling.
A man to ride his Harley down the streets at a 100mph
Just to hit one more bar before the closing hour.
He has long hair and he wears a long beard
He's loved by most women, but by most men he's feared.
He wears oil stained Levis and black Tees,
A cut off Levi jacket and a bandana tied to his leg just above his knee.
The cops don't like him, to them he's just a pest,
Just because we're different from all the rest.
They pull our ass over every chance they get,
And ya know 90% of the time we ain't done shit.
So ya see us bikers aren't all mean and tough,
We even do lots of good stuff.
Like Toys for Tots, we do this run every year,
For this alone ya should buy him a beer.
We give of our time, and money to children's hospitals is another.
Some of these kids never get a visit,
Not even from their mothers.
So ya see God didn't make bikers
Any different than most others.
He just blessed us with a world
Full of Damn Rigtheous Brothers.


BIKERS CREED
I ride because it is fun.
I ride because I enjoy the freedom I feel from being exposed to the
elements, and the vulnerability to the danger that is intrinsic to riding.
I do not ride because it is fashionable to do so.
I ride my machine, not wear it. My machine is not a symbol of status. It
exists simply for me, and me alone
My machine is not a toy. It is an extension of my being, and I will treat
it accordingly, with the same respect as I have for myself.
I strive to understand the inner-workings of my machine, from the most
basic to the most complex.
I will learn everything I can about my machine, so that I am reliant upon
no one but myself for it's health and well-being.
I strive to constantly better my skill of control over my machine. I will
learn its limits, and use my skill to become one with my machine so that
we may keep each other alive. I am the master, it is the servant.
Working together in harmony, we will become an invincible team.
I do not fear death I will, however, do all possible to avoid death
prematurely. Fear is the enemy, not death. Fear on the highway leads to death, therefore I will not let fear be my master. I will master it.
My machines will outlive me. Therefore, they are my legacy I will care
for them for future bikers to cherish as I have cherished them, whoever
they may be.
I do not ride to gain attention, respect, or fear from those that do NOT
ride, nor do I wish to intimidate or annoy them. For those that do not
know me, all I wish from them is to ignore me. For those that desire to
know me, I will share with them the truth of myself, so that they might
understand me and not fear others like me.
I will never be the aggressor on the highway. However, should others mess with me, their aggression will be dealt with in as severe manner as I can cast upon them.
I will show respect to other bikers more experienced or knowledgeable than I am. I will learn from them all I can. However, if my respect is not
acknowledged or appreciated, it will end.
I will not show disrespect to other bikers less experienced or
knowledgeable than I am. I will teach them what I can. However, if they show me disrespect, they will be slapped.
It will be my task to mentor new riders, that so desire, into the
lifestyle of the biker, so that the breed shall continue. I shall
instruct them, as I have been instructed by those before me. I shall
preserve and honor traditions of bikers before me, and I will pass them on unaltered.
I will not judge other bikers on their choice of machine, their
appearance, or their profession. I will judge them only on their conduct
as bikers. I am proud of my accomplishments as a biker, though I will not flaunt them to others. If they ask, I will share them.
I will stand ready to help any other biker that truly needs my help. I
will never ask another biker to do for me what I can do for myself. I am
not a part-time biker. I am a biker when, and where ever I go. I am
proud to be a biker, and hide my chosen lifestyle from no one. I ride
because I love freedom, independence, and the movement of the ground beneath me. But most of all, I ride to better understand myself, my machine, the lands in which I ride, and to seek out and know other bikers like myself.
Please sign my guest book